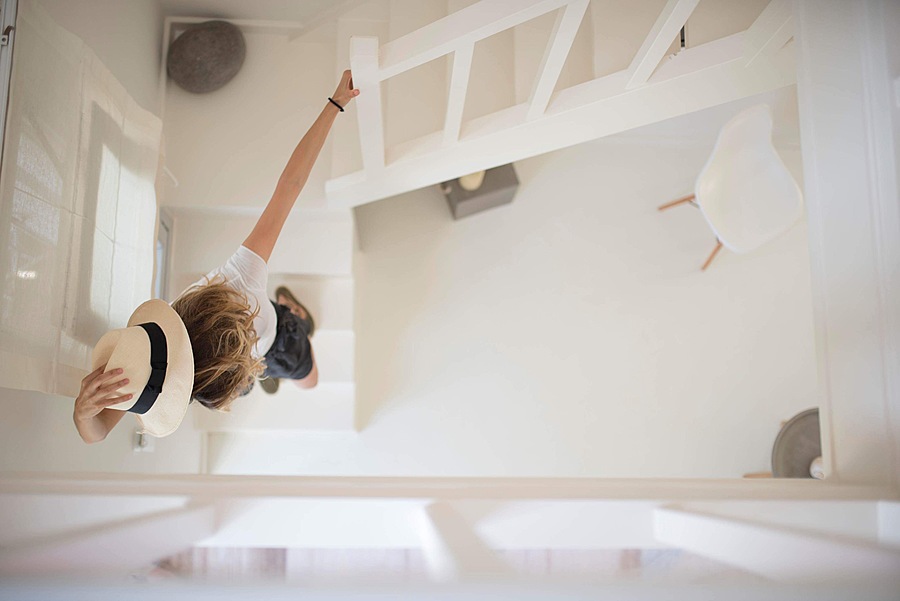 Ammos Hotel Skyros Refurbishment
Connecting the designed interior with the astonishing grand design of the skyrian environment
"Let's pierce the wall with a wooden bridge towards a new tiny balcony hanging over the sea"
This was the intention, to connect the interior of the suite with the view of the bay. On the other hand preexisting empty verandas became outdoor living spaces with built in sofas, thick shade for the day and calming lighting for the evening.
In the suite there is a conceptual twist of the traditional wooden skyrian loft called "sfas". The layout of the skyrian house is the same for the past 4500 years: ground floor is the living area, sfas is the bedroom overlooking through a double height space. In this case, the ground level works as a living room with forged cement on the floor turning into a built in sofa connecting to a private garden. If there is need for additional sleeping place the sofa becomes a double bed. The suite's bedroom is on the wooden sfas where a narrow bridge is suspended leading to a balcony viewing the Aegean sea.