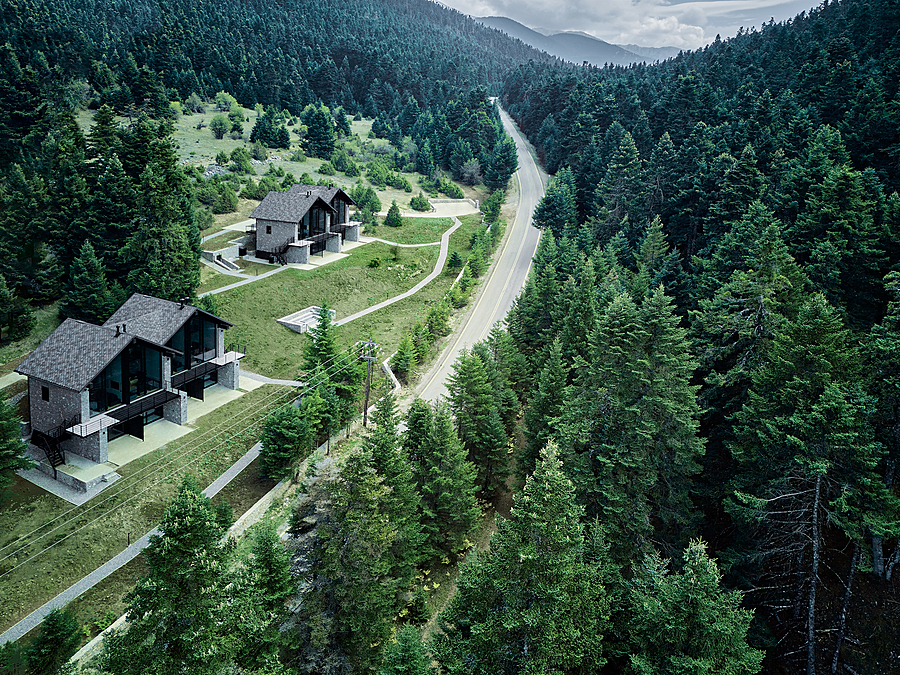 Hermitage 1310
8 Chalets in Parnassos National Reserve
Immense bilateral glass facades create the illusion of lodging inside the fir trees forest. Guests enjoy the comforts of modern housing, while hearing the silence of the snow fall.
Hermitage green design translates to glass, metal, antique wood and natural stone blended together, resulting to the tranquillity of a Yoga retreat. Walls absence and glass transparency relate to north Europe see-through housing, while a main front entrance is noticeably missing.
Access is at the back side via a six meters metal bridge stemming right from the mountain slope. Rainfall and snow collected from the roofs is used for the domestic water usage, floor and wall heating is electricity powered, backed up by powerful generators. Glazing meets the highest thermal standards, while landscape is a continuation of the wild forest, with permeable surfaces, local fauna and stone paths.